A Client's Bill of Rights
Written By: A. Suzanne Robertson, CFP®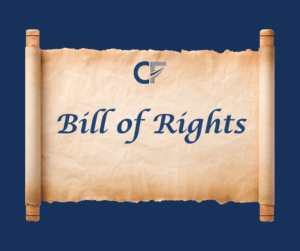 Sometimes it takes a wake-up call.  As someone who has worked in the financial services industry for over 30 years, it can be easy for me to forget that my clients don't necessarily understand the ramifications when I guide them to a decision and the risks involved if I was up to no good. Every once in a while though, someone comes in and reminds me.  This week it was a prospective client who gave me that wake-up call.   The purpose of my post this week is to remind you what your rights are as clients – not just Carlson Financial – but any financial planning firm.
First and foremost, you as a client have the right to know how much you are paying and what services you can expect for the fees you pay.  For a better grasp of these fees, I refer you back to the blog I wrote about the little things that, in my opinion, take an advisor from good to great.  If you missed that post or do not remember it, you can read it here.  At Carlson Financial we pride ourselves on the plans we provide as part of the fees you pay.  Most firms provide only investment services for the fees they collect.  Any planning advice or services you receive would cost extra, as would the concierge-type services I described in my previous post.
Just as Carlson Financial has the right to choose which clients they take on, you as a client have the right to decide on the advisor you work with. Do I want you as a client? Absolutely. My desire to work with you, however, does not obligate you to work with me. The investment advisory agreement you sign when you decide to become a client of Carlson Financial only gives us the right to charge the fee specified in that contract for as long as you choose to remain our client. You have the right to terminate the agreement at any time for any reason. Meanwhile, you can research your advisor's work history and see a record of significant complaints by visiting Investor.gov or Broker Check by FINRA.
You have the right to expect the advice your advisor provides will be based on your needs and goals with your best interests in mind.
You have the right to review information about the activity in your accounts and/or your investments. Your statements should reflect all positions and activity that has taken place in your account. If your statement appears incomplete or reflects activity you are unfamiliar with, you should call it to our attention right away.
You have the right to receive copies of any documents or records in reference to your account.
You have the right to expect your private information will be kept confidential. In fact, we have a legal obligation to protect your information. Carlson Financial does not and will not sell your personal information and will only release your personal information to 3rd parties you designate contractually through us.
As an advisor, it saddens me to know other firms do not always provide the services for which they are contracted. It morally offends me to know there are advisors out there who are willing to take advantage of clients who don't know or fully understand how to advocate for themselves. I feel blessed every day to work for a firm that does not ask me to mislead clients about how or how much we get paid or even the performance of stocks in their accounts.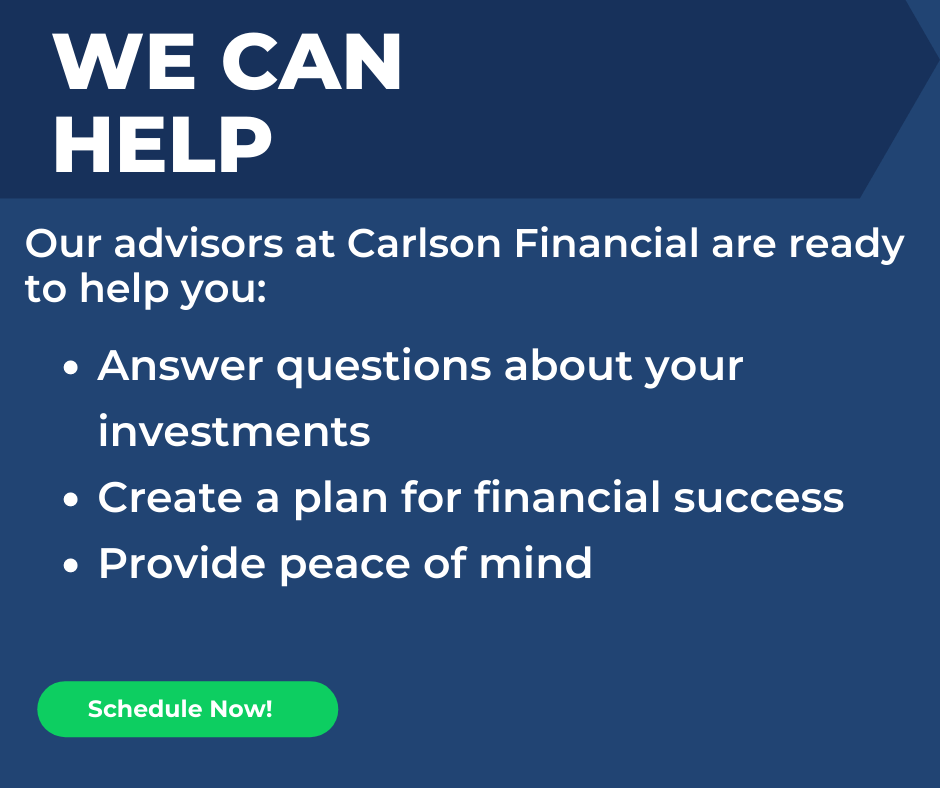 Say What?
When all else fails … file a lawsuit? A 53-year-old lottery player from Vermont spent $63 on lottery tickets in 2010 and didn't match a single number on any of his tickets. Dale Culler said he knew the odds weren't great but he "never expected that the games were fixed" and that his chance to win was zero. He filed a lawsuit in 2017 and was awarded almost $1.3 million in the settlement. The lawsuit said lotto players were cheated out of a fair chance of winning the jackpot during the timeframe when former lotto IT director Eddie Tipton was rigging the lottery in 5 different states.
This week in history:
1934 – President Franklin Roosevelt signed the Securities Exchange Act. This was in response to the 1929 stock market crash which was a major factor in the Great Depression years of the 30's. Up till that point the New York Stock Exchange (NYSE) had been operating with little or no government control and the creation of the Securities Exchange Commission (SEC) was hoped to restore investor confidence in the market.
1953 – Edmund Hillary and Sherpa Tenzing Norgay became the first explorers to reach the summit of Mount Everest. More than 300 climbers have died attempting to reach the summit over the years.
1980 – CNN, the first 24-hour news television station, was launched in Atlanta.
Have any questions? That's what we're here for! Call us at 844-227-5766 today!
Get on our email list to receive these updates in your inbox!
Ready to Take The Next Step?
For more information about any of the products and services listed here, schedule a free assessment today or register to attend a seminar.