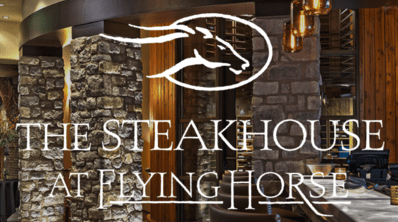 You are cordially invited to join us for a Complimentary Dinner Event at Steakhouse at Flying Horse in Colorado Springs. We anticipate 36 guests per event and seating is limited, so please guarantee your space now by using one of the convenient RSVP options listed below.
MARKET VOLATILITY, INFLATION, AND GOVERNMENT SPENDING
Topics of discussion often include:
• Ukraine and Russia – What effects will this global conflict have on your money?
• Inflation – Did the recent 40-year high inflation rate of 7.9% just cause a financial setback?
• Taxes – Where can you put your money now to protect it from Uncle Sam and future tax hikes?
• America's National Debt & Deficit – How will this exploding problem affect you?
• Recession – Will economic collapse drain or even wipe out your retirement savings?
• Market Volatility – What investment strategies can you use now to protect yourself and profit?
• Retirement Income – How much money can you safely withdraw from your investments and retirement accounts
each year without running out of money?
Call today to RSVP at (866) 407-7975, and give the RSVP code 438451w.