Is happiness on your retirement horizon?
It can be as long as you're mindful of these six key considerations.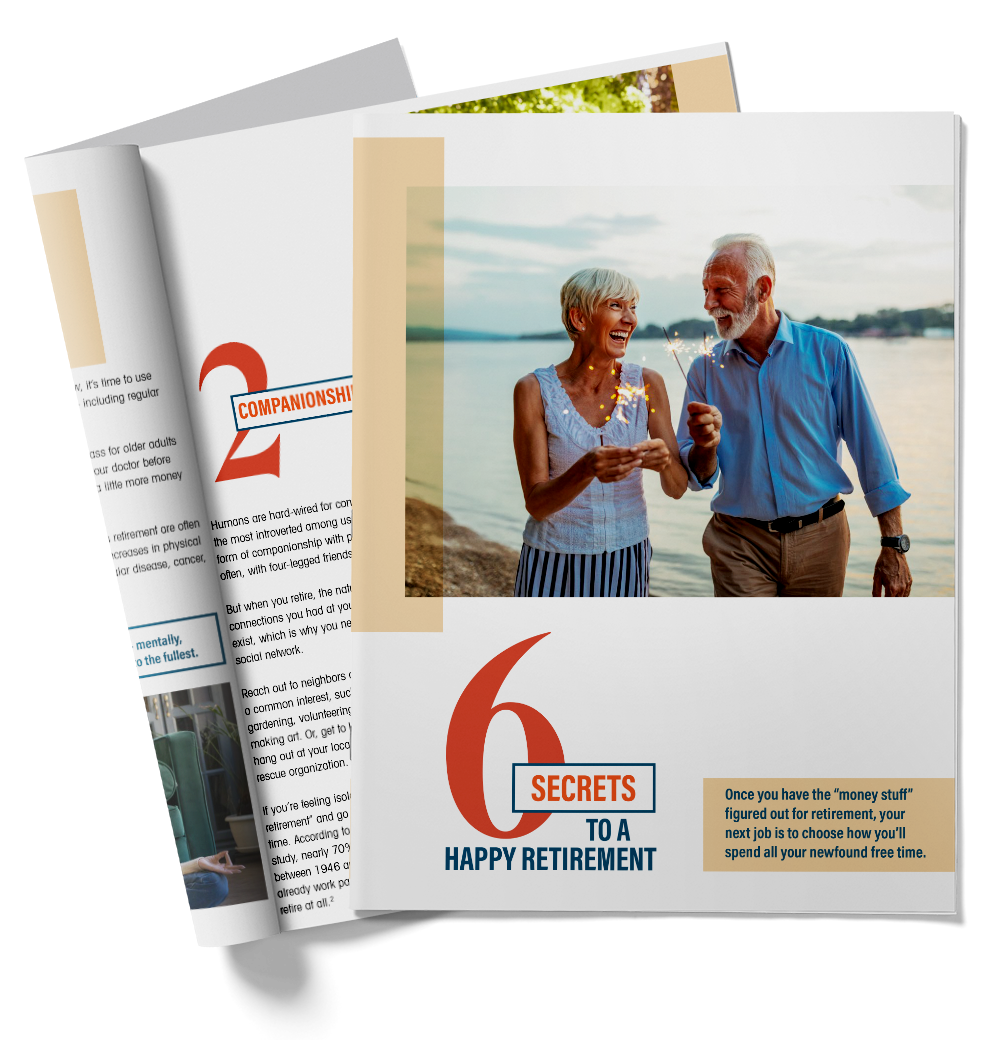 Get Your Free Guide Outlining
"6 Secrets to a Happy Retirement"
By submitting your personal information, you consent to be contacted by a financial professional regarding your financial strategy for retirement.
This FREE retirement guide shows how …
After figuring out the finances, figure out the fun.
Learn how to wring the most possible enjoyment out of retirement!