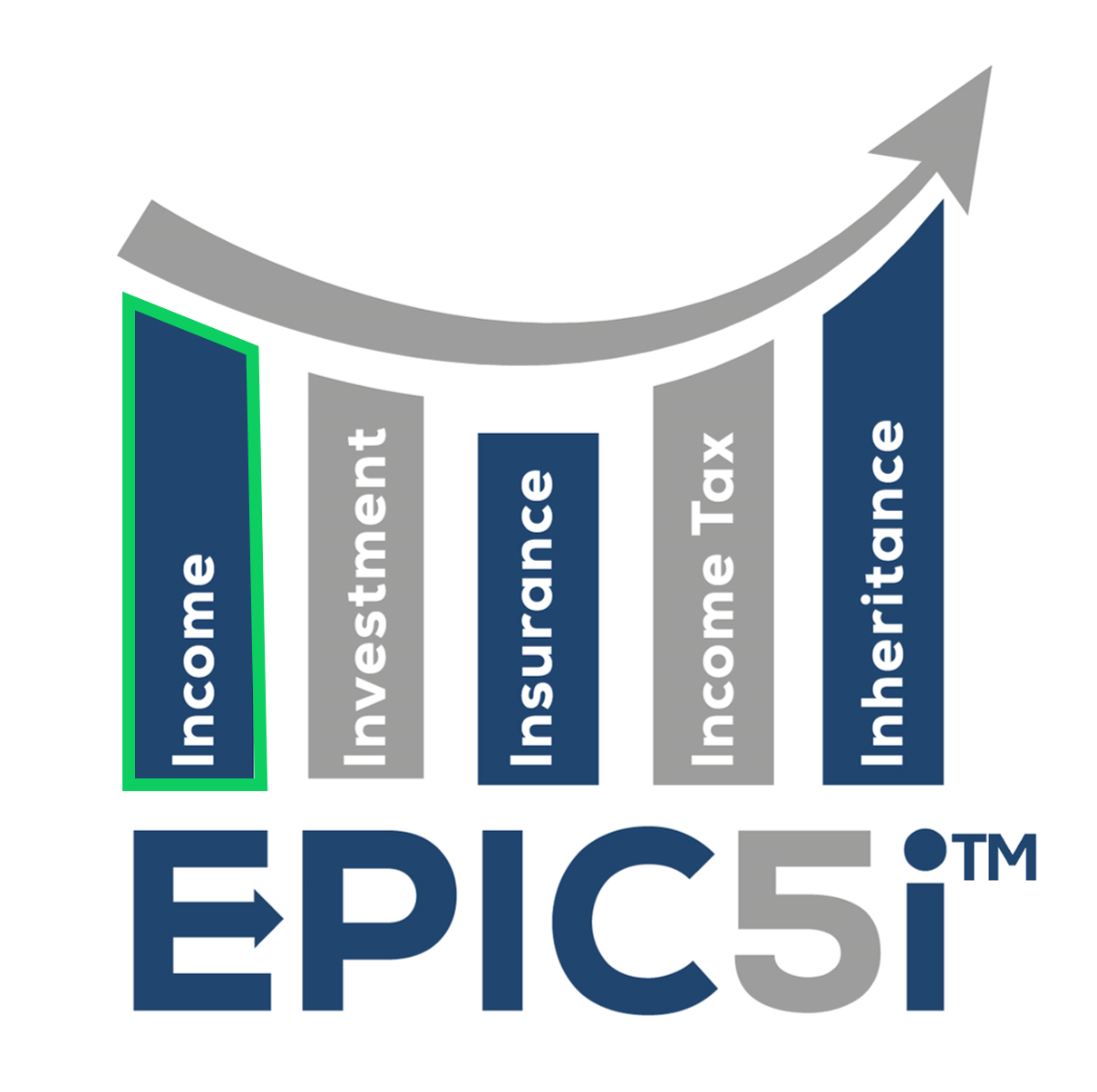 Income Planning
Your primary concern in retirement is INCOME. Will you have enough? How long will it last? How much of your income depends on the market performing well? These questions are answered by our EPIC5i™ process.
Income planning that we provide for our clients includes:
Social Security timing and maximization
Pension maximization
Addition of guaranteed income when necessary
Investment withdrawal strategies
Optimizing all sources of income
Your income strategy should be based on YOUR needs, not generic rules of thumb. Let us tailor a plan that brings clarity to your retirement income.
Ready to Get Started?
For more information about any of our products and services, schedule a meeting today or register to attend a event.