Inflation & Holiday Spending
Written By: Alex Hammersley, Financial Advisor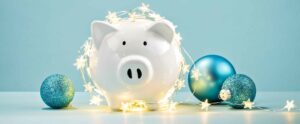 With Black Friday and the Christmas season among us, consumers might wonder how inflation has affected consumer discretionary items like toys, clothes, electronics, etc. Due to inflation in our everyday staples (i.e. food, gas, utilities), consumers may significantly cut-back on purchasing their many "want" items. Due to multiple factors, discretionary items have fallen in price; giving us a reason to keep on giving this Christmas season. Now, I am not writing a blog about why you should spend money. I do however want people to know that, in general, the gifts that we usually buy for the holidays have not increased in price with the rest of inflation. CNBC's October 2022 Inflation Update reported that since last year, the following items have decreased in price: 
– Smartphones (down 22%)
– Admission to sporting events (down 17.7%)
– Televisions (down 16.5%)
– Computers, peripherals, and smart home items (down 3.1%)
– Women's outerwear (down 1.4%)
However, inflation in the cost of our staples has been the biggest concern over the last year. CNBC's October 2022 Inflation Update reported, that over the last year, the following items increased in price:
– Eggs (up 43%)
– Butter & margarine (up 33.6%)
– Utilities (up 20%)
– Gasoline (up 17.5%)
– Poultry (up 14.9%)
Inflation has been the talk of the town, and it may be on your mind as you read this article. But I want to update you on possible good news about inflation. The economic indicator that the Fed uses is called U.S. Core PCE Inflation, which excludes energy and food items that tend to be very volatile. According to Y Charts, in 2022, the US Core PCE Inflation dropped from 5.6% in March to 4.5% in September. Additionally, Goldman Sachs recently published a forecast that shows the US Core PCE Inflation going down to 3% by end of 2023. Although the Fed will continue to raise interest rates, hold tight, there is a light coming at the end of this inflation tunnel.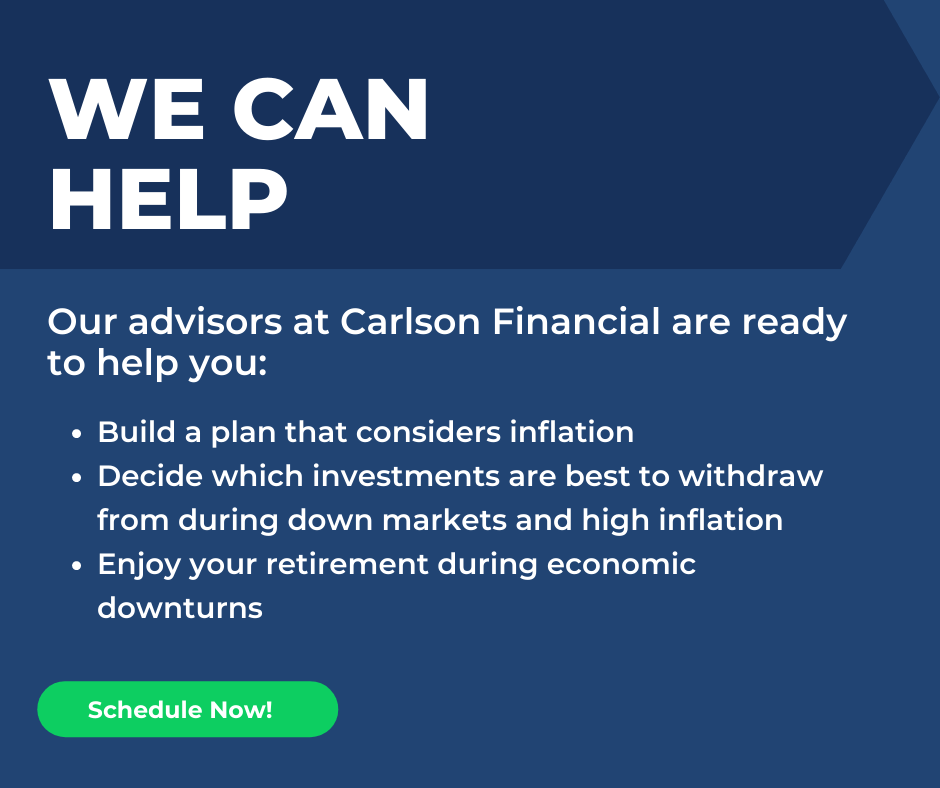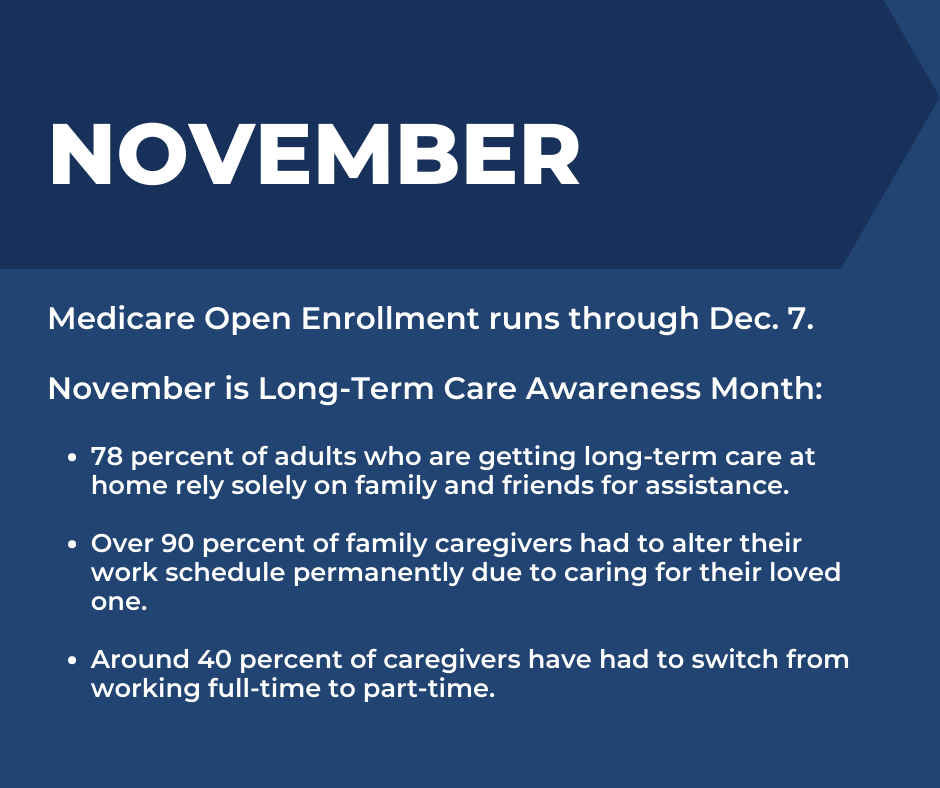 1941 – President Franklin D. Roosevelt signs a bill officially establishing the fourth Thursday in November as Thanksgiving Day.
1955 (Dec. 1) – Rosa Parks set off a bus boycott in Montgomery, Alabama, when she would not give up her bus seat for a white passenger. This is often thought of as the event that started the Civil Rights Movement nationwide.
1963 (Nov. 22) – President John F. Kennedy was assassinated in Dallas.
2001 (Dec. 2) – Houston-based energy trading company Enron files for bankruptcy.
2008 (Dec. 11) – Bernie Madoff was arrested at his New York City apartment and was charged with masterminding a long-running Ponzi scheme. The scheme was estimated to involve around $65 billion, making it one of the biggest investment frauds in Wall Street history.
If you have any questions, we'd love to chat! Call us at 844-CARLSON (844-227-5766) today!
Get on our email list to receive these updates in your inbox!
Ready to Take The Next Step?
For more information about any of the products and services listed here, schedule a free assessment today or register to attend a seminar.