Written By: Anna Carlson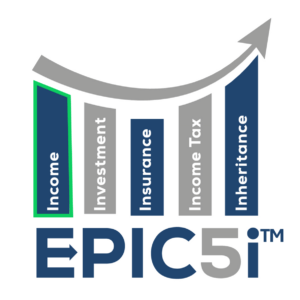 "There is a whole new kind of life ahead, full of experiences just waiting to happen. Some call it 'retirement.' I call it 'bliss.'" 

–  Betty Sullivan
Take a moment to envision your blissful retirement. What picture comes to mind?
Taking time for your favorite hobbies…maybe finding new ones to enjoy?
Heading out in the RV for your National Parks roadtrip?
Spending heaps of time with (and money on) the grandkids? Hello Disneyland!
Sippin' on a Slippery Monkey at a beachfront resort in Aruba?
I'm sure that what does not come to mind is a retirement spent stressing over money or figuring out how you're going to cut back on expenses. The common concern among those nearing or in retirement, though, is if they've saved enough to maintain their current standard of living. And for good reason.
The Center for Retirement Research at Boston College finds that about a third of high-income families are 'not worried enough' about their retirement risks, and may end up having to substantially reduce their spending in retirement.
28% of all US households have an overly rosy view, thinking they're on track to maintain their standard of living in retirement, when in fact they're at risk of falling short.
Many Americans are overestimating their retirement preparedness and/or misunderstanding some of the threats their retirement may face.
The booming stock & housing markets may be giving a "wealth illusion" to some affluent households.
Many high-income households do not fully realize the income gap they'll face in retirement, when Social Security replaces only a small portion of their current annual income (relative to other income groups).
Since we're on the topic of retirement spending, the next item up for discussion will come as no surprise: inflation.
Higher inflation rates in recent years have impacted Americans of all ages. Social Security did have a COLA increase of 8.7% in 2023 that certainly helped retirees, but at the same time, 25% of employed adults decreased their retirement savings. The latest inflation numbers show inflation is finally cooling, with inflation dropping to 3.2% last month…down from 9% a year ago.
Having been on a roller coaster with these rates the last few years, it makes perfect sense why inflation is now being listed as a top retirement concern. Many wonder what inflation rate to use when trying to figure out how much everything will cost in retirement. This is just one of the many reasons everyone needs a written financial plan, where we can factor in various rates of inflation while performing stress tests for your retirement. This also helps us determine the right balance for your portfolio allocation, ensuring you have the appropriate amount of growth to keep pace with inflation, while also protecting the right amount of your nest egg with safer investments.
Whether you still have some years before you plan to retire or you're already retired, give us a call to learn more about strategies for your retirement future. We can help you not only feel, but be prepared for your retirement after creating a written financial plan that includes an 'all-weather' income and investment strategy, so you can enjoy that Coco Loco at Playa Conchal in Costa Rica, where the 'sand' is made up of smooth, tiny seashells – no shoes required.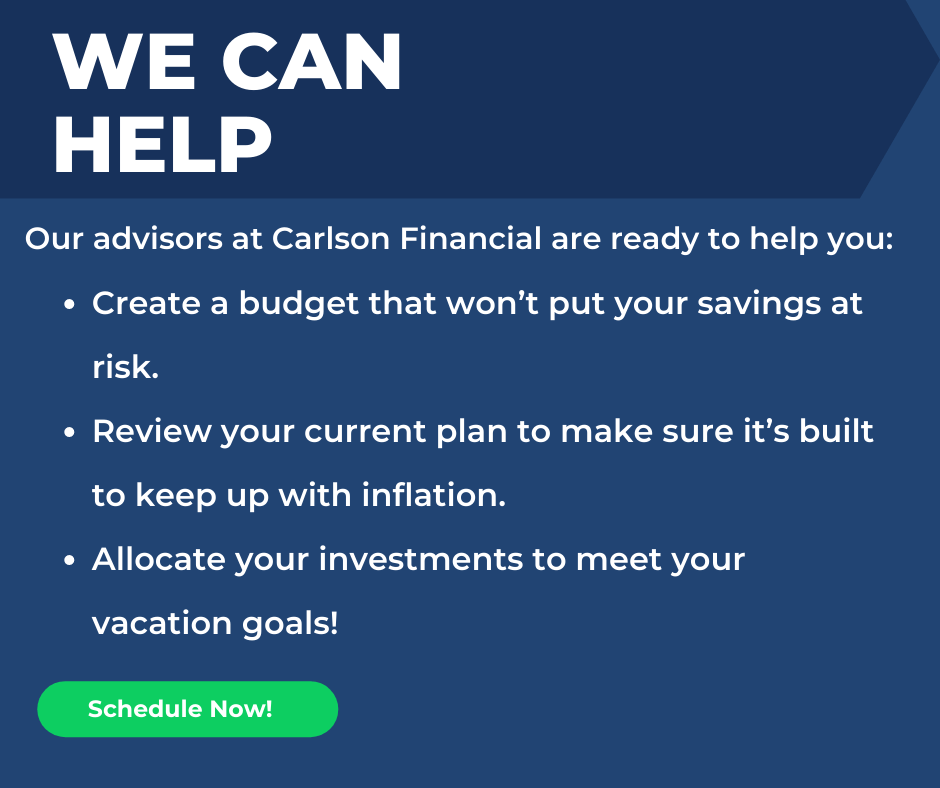 Say What?
A new social media trend justifies purchases of luxury items by using "girl math." It breaks down the price of an item by the cost per wear/use. So if you use an expensive handbag every day for a year, then it might only cost a few dollars each time you carry it.
This week in history
79 AD – Mount Vesuvius erupted, devastating the city of Pompeii.
1935 – President Franklin Roosevelt's Revenue Act, referred to as the Wealth Tax Act, went into effect.
1939 – The Wizard of Oz opened in theaters.
1963 (60 years ago) – Markin Luther King, Jr. delivered his "I Have a Dream" speech at the March on Washington.
2005 – Hurricane Katrina made landfall near New Orleans. More than 50 levee failures occurred in the storm's aftermath, causing widespread flooding throughout the coastal city.
Have any questions? That's what we're here for! Call us at 844-227-5766 today!
Get on our email list to receive these updates in your inbox!
Ready to Take The Next Step?
For more information about any of the products and services listed here, schedule a free assessment today or register to attend a seminar.