The Latest Updates on Interest Rates Now and Moving Forward
Written By: Ryan Rinehart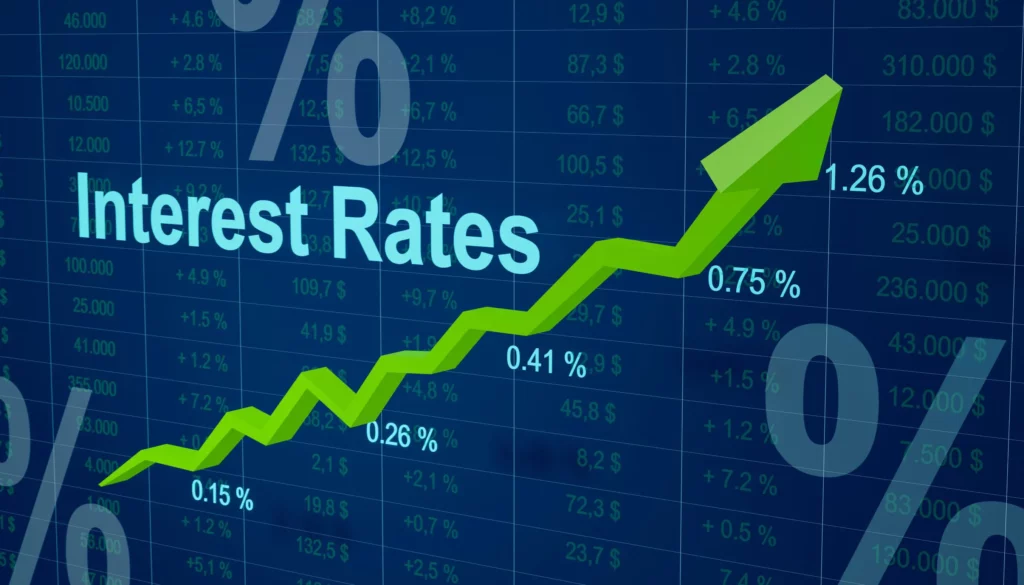 Late last month the Federal Reserve Board ("the Fed" or "the Board") announced their latest decision regarding interest rates, while also discussing what may come the rest of this year and in 2024. They also talked about inflation control and economic growth. In today's article, I'm going to summarize what I feel are the most important takeaways.
The Fed Keeps Rates Unchanged
The Fed announced their decision to keep interest rates steady for the second time in three meetings. This suggests that the Fed is easing its efforts to combat inflation since price pressures have subsided somewhat. However, the Board also indicated that they may raise rates one more time this year. If this happens, it will conclude a series of rate hikes that began in March 2022. Interest rates are already at their highest point in roughly 22 years.
The Board also foresees keeping interest rates higher in 2024, which is a different outlook from what most analysts had previously expected. In June the analysts had forecasted four rate cuts in 2024, however now they are predicting just two cuts in 2024.
Optimism About Inflation Control
The Fed's policymakers are increasingly optimistic that they can successfully slow down inflation to their target of 2% without causing a severe recession. This is the "soft landing" scenario we've all been hoping for and is seen as a positive development for the economy. The Board shows that they anticipate faster economic growth and lower unemployment in the coming years compared to what they had predicted just a few months ago. Despite this solid growth, they expect inflation to continue cooling down.
Concerns and Factors
While overall inflation has decreased, rising gas prices and the potential for further price increases due to other factors (such as labor strikes or rising oil prices) remain concerns. The economy is still growing at a solid pace, which could keep inflation and interest rates elevated.
How To Make Sure You're Taking Advantage
The increase in interest rates has obviously led to higher yields on things like savings accounts, CDs, Money Market funds, and Annuities. This is something I'm sure all of you are aware of, but are you truly taking advantage? In many of my meetings over the last few weeks, I've talked with numerous clients who are still keeping a decent chunk of cash in a savings account. These accounts are not paying near the amount of interest they could be getting elsewhere. My advice to you is to review your current cash savings and other safe investments and make sure you're taking advantage of these high-interest rates. If you don't feel like you're getting the most out of your cash savings, reach out to your advisor at Carlson and we can talk about some more advantageous options.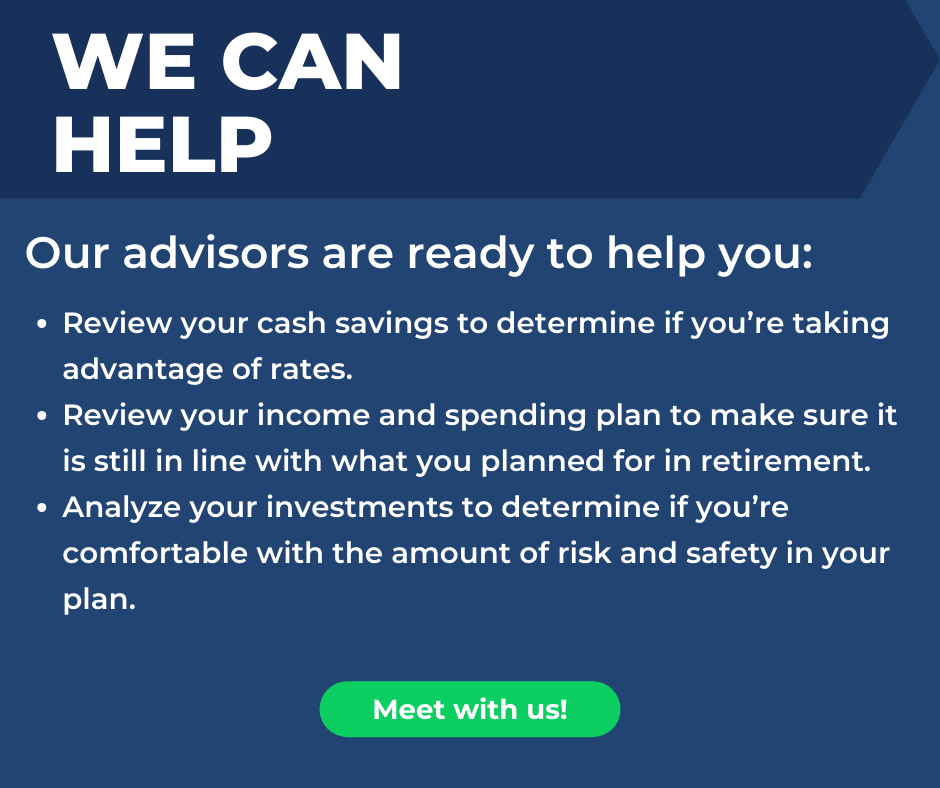 Say What?
If you've made a little extra cash by reselling tickets to concerts or sporting events … the IRS wants to know about it.
A new law lowered the tax reporting thresholds for users of e-commerce platforms, including ticketing websites, requiring them to provide information on sellers' proceeds if their ticket sales were worth more than $600.
The previous reporting threshold applied to users with $20,000 in revenue and more than 200 transactions but the new threshold can be triggered with just one transaction if it tops $600.
Sellers will owe additional taxes if they made a profit by selling a ticket for more than they paid for it.
This week in history
1890 – Sequoia National Park was established more than 130 years ago in California. Although the park was established to protect the giant sequoia tree, a road to the Giant Forest wasn't completed until 1903, which allows wagons to reach the park for the first time. Yosemite National Park was officially created by Congress a few days later.
1927 – Babe Ruth hits his 60th homerun of the 1927 season. That record would stand for 34 years until it was beaten by Roger Maris in 1961.
1957 – The Soviet Union launched "Sputnik," the world's first artificial satellite. Sputnik is the Russian word for "fellow traveler." Its orbit deteriorated in January of 1958 and it burned up in the atmosphere as expected.
1983 (40 years ago) – Sean Connery reprised his role as 007 in "Never Say Never Again," considered an "unofficial" Bond film because it wasn't produced by the company behind all the other Bond movies.
Have any questions? That's what we're here for! Call us at 844-227-5766 today!
Get on our email list to receive these updates in your inbox!
Ready to Take The Next Step?
For more information about any of the products and services listed here, schedule a free assessment today or register to attend a seminar.